Upcoming Events- Palm Coast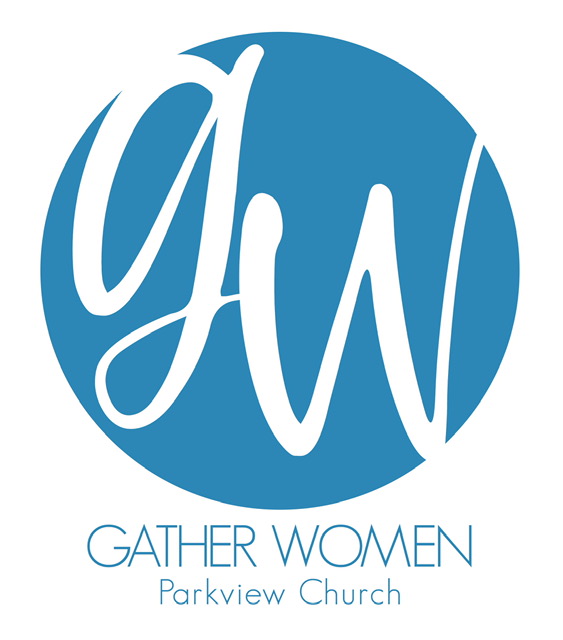 Gather Women
Ladies, you are invited to gather with women of all ages the each month. We meet monthly through May, so be sure to mark you calendar. Our next event is Sunday, December 22 at 6:00pm. Click HERE to see a list of upcoming dates.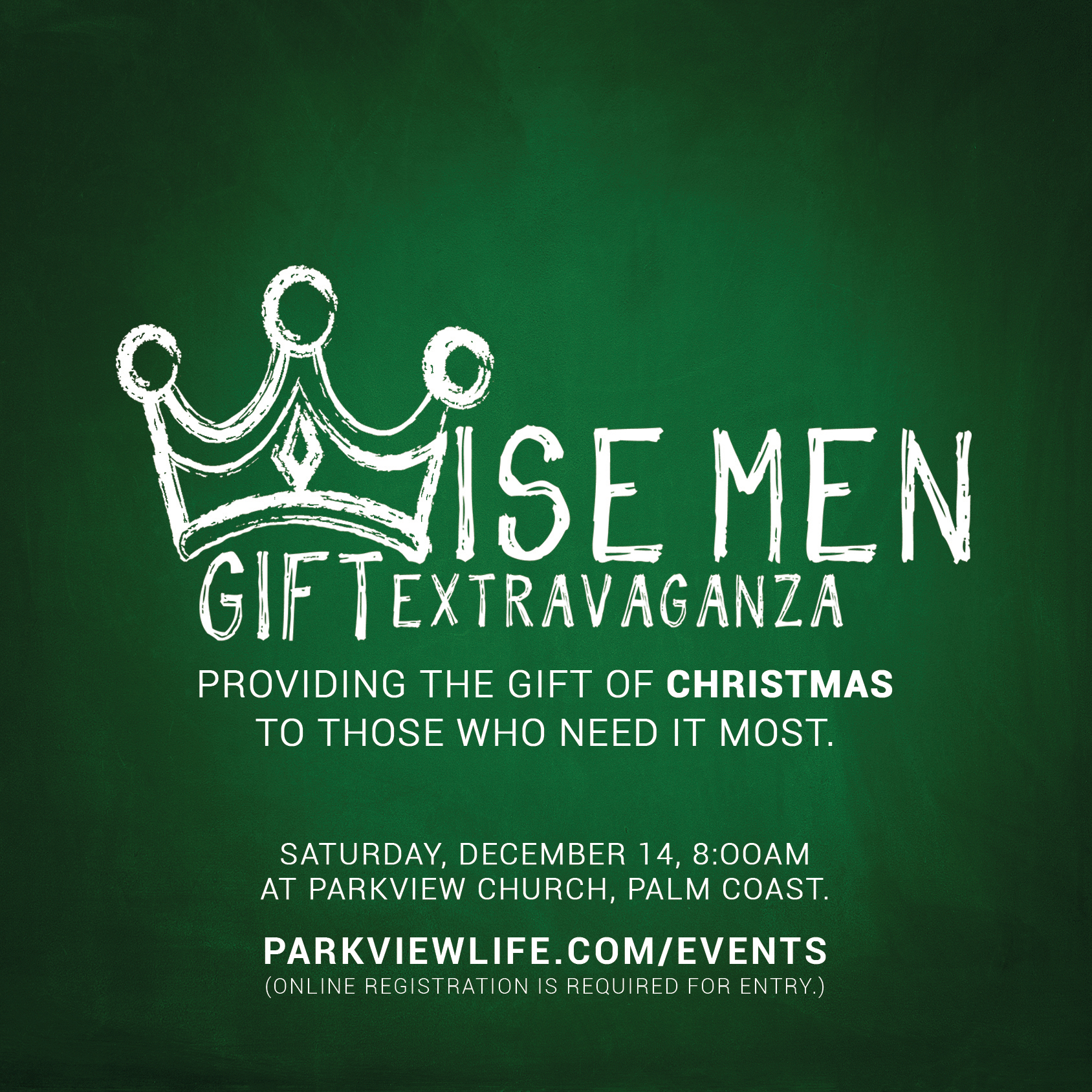 Wise Men Gift Extravaganza, click HERE to complete the application for registration for the event.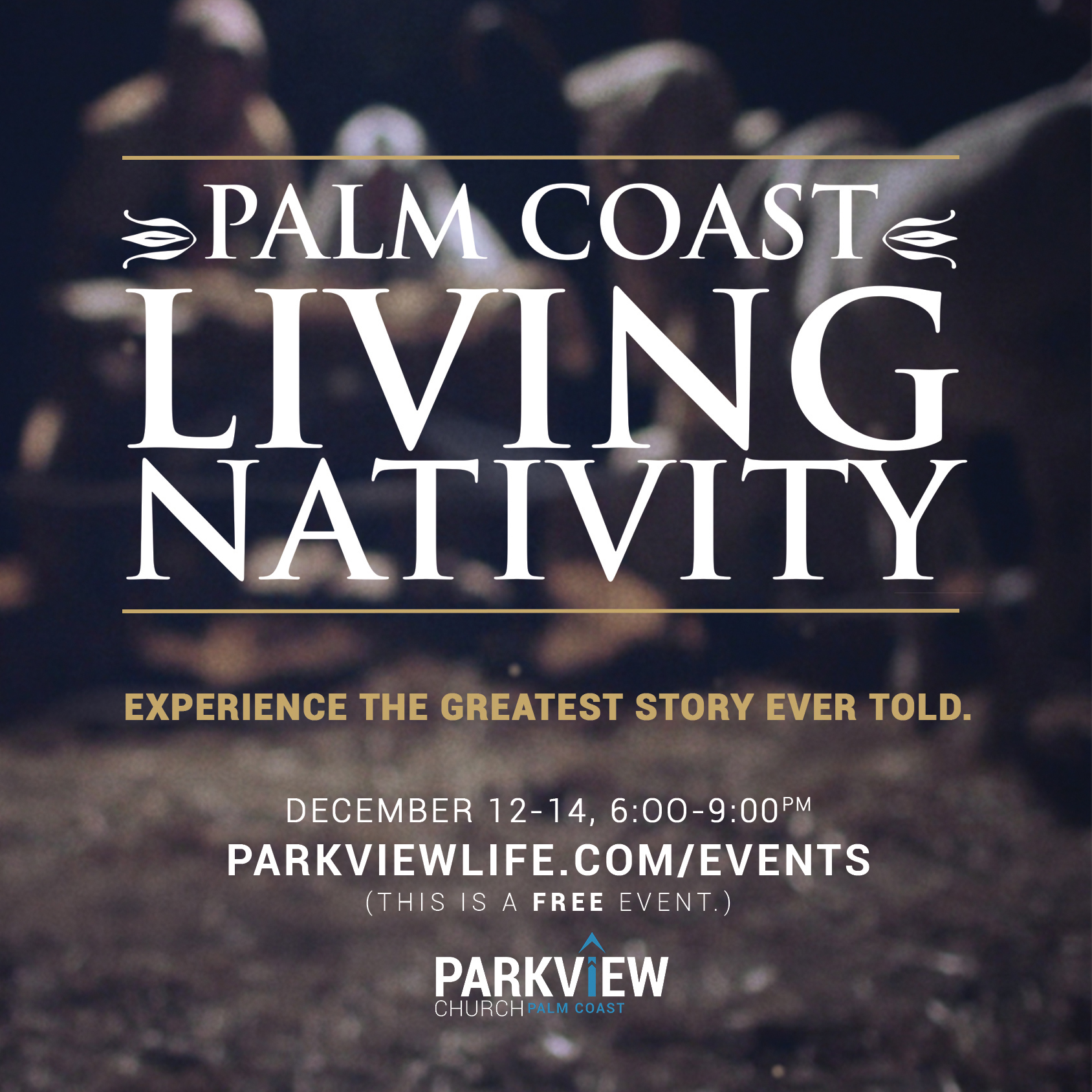 Be a part of the greatest story ever told. Our annual Palm Coast Living Nativity will be Dec 12-14. If you would like to be a part of this event, please click HERE to see opportunities and to register.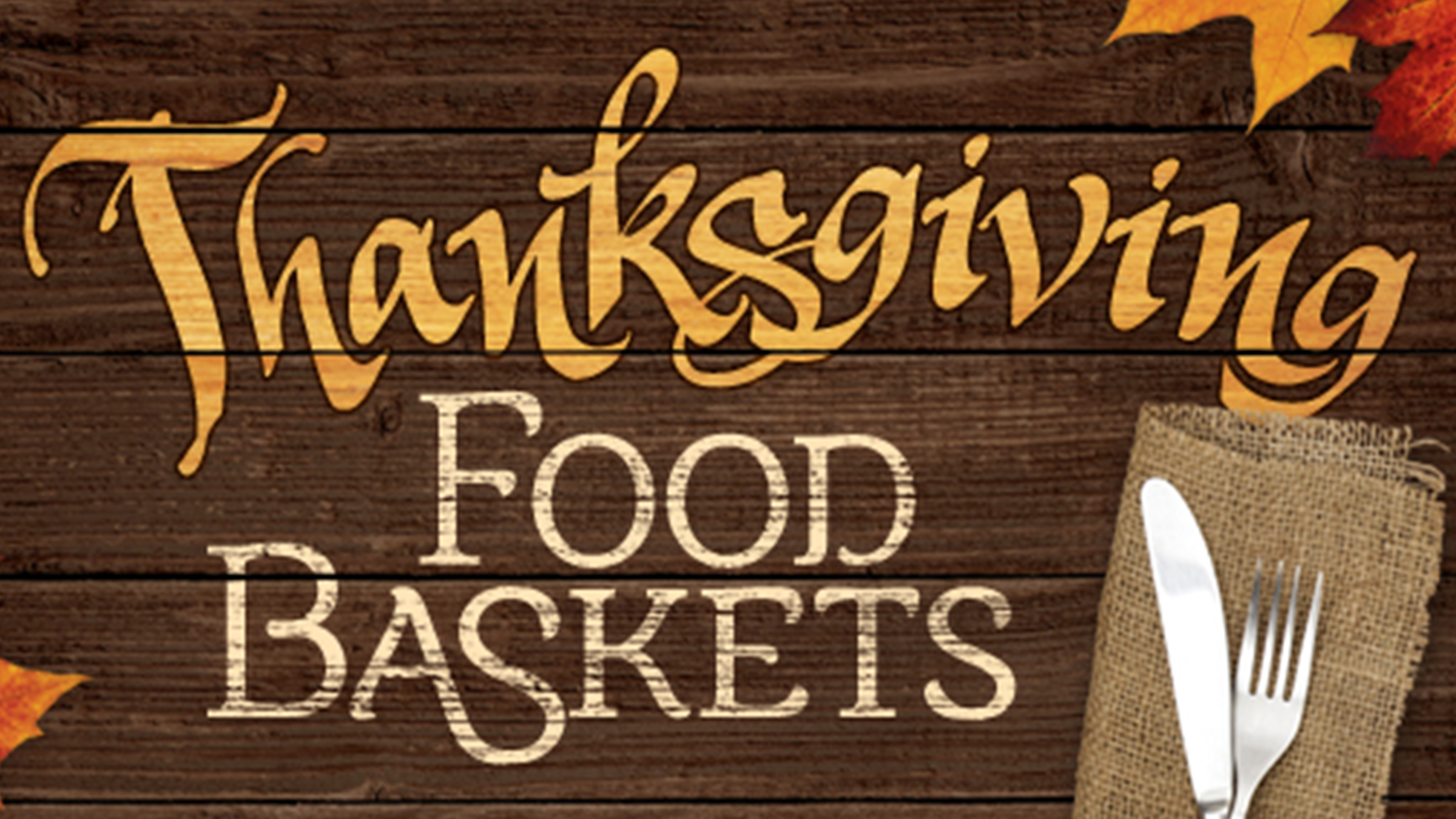 Extending the love of Christ to our community, this November, Parkview is distributing Thanksgiving Meal Baskets to those in need in Flagler County. We are no longer accepting application request for baskets.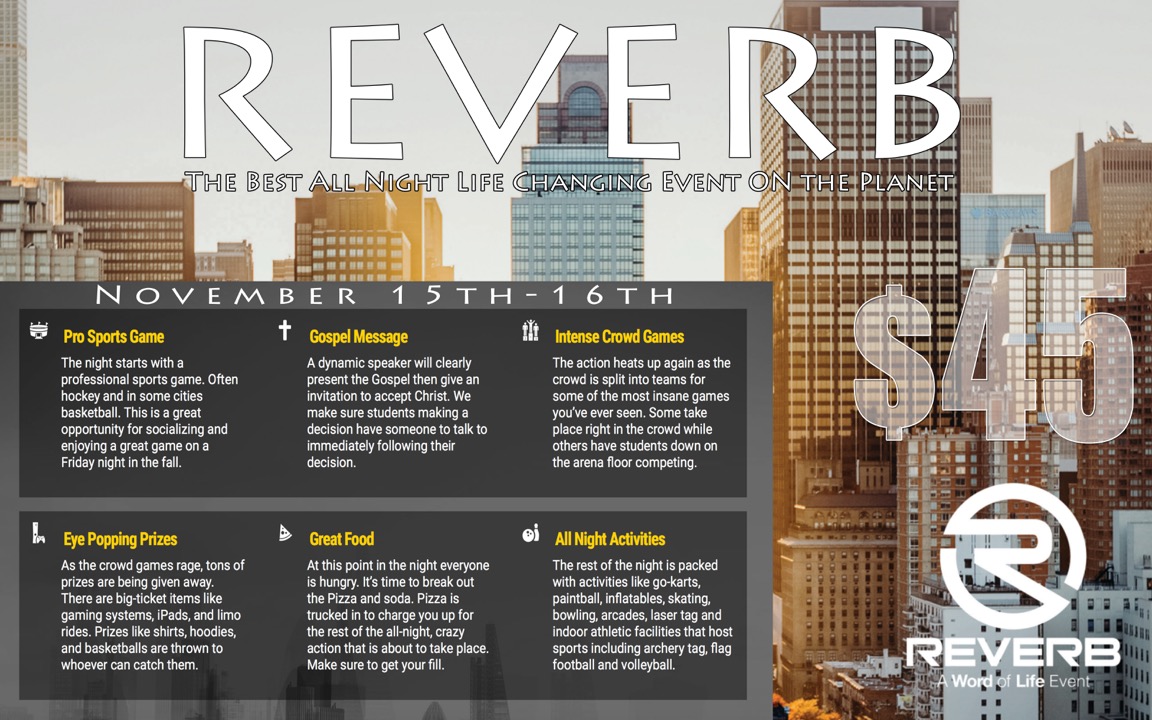 Reverb is an all night youth event for grades 6th-12th on November 15-16 in Jacksonville. Click HERE to find out more information and to register for the event.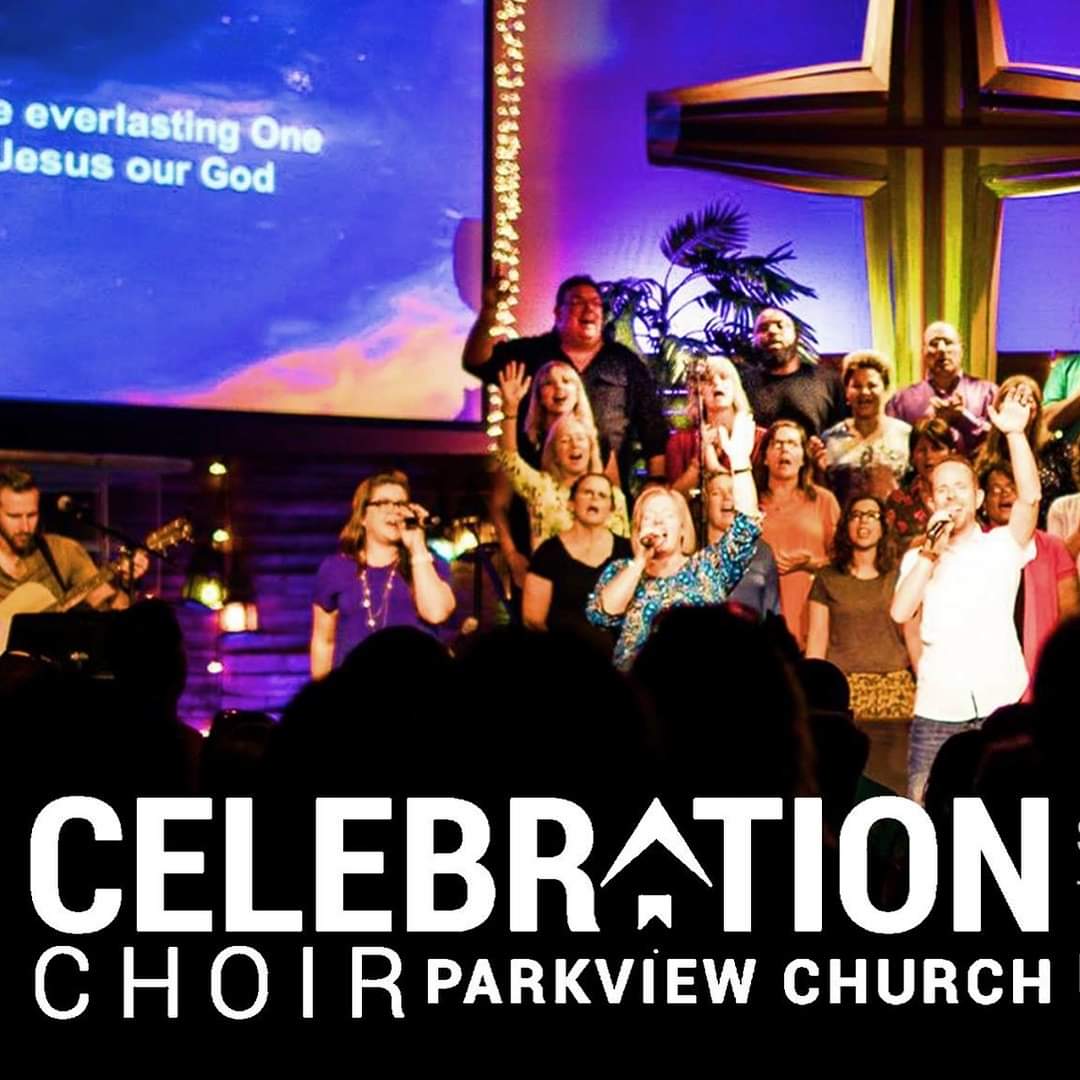 The Celebration Choir has begun its 2019 fall season but it's still not too late to be a part. Anyone high-school age or older is welcomed to be a part and no experience is required. They choir sings once a month for our weekend worship services. Click HERE to be a part.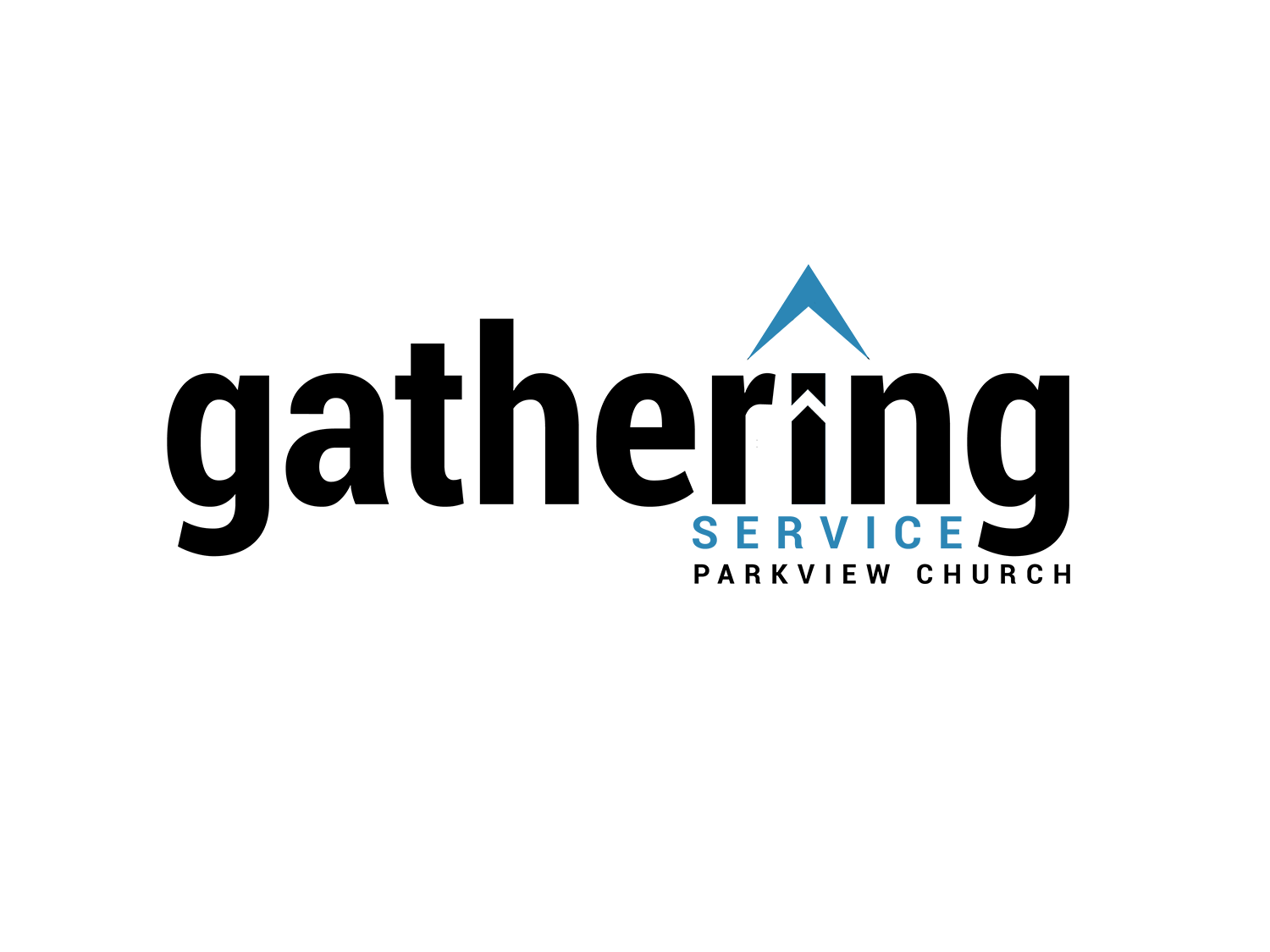 Parkview just launched a new 8:15 am service in the Gathering Room. We would love for you to experience this intimate worship setting first-hand.
We believe life change happens best in the context of community. Discover the joy of being in relationship with other believers as we pursue spiritual growth. Click HERE to see available groups and to register.
If you are new to the Parkview family, we would like to invite you to join Pastor Greg and Denise for lunch. Learn about Parkview's history, mission and vision. Get Connected takes place over three consecutive Sundays following the last service. Click HERE to register.
Prime Time is a group of fun-seeking individuals, ages 55+. We meet once a month for different activities during the fall and spring Group Life semesters. Click HERE to see upcoming gatherings.
Our Food Pantry Ministry reaches out to our community and helps to meet the needs of families while they are under financial hardship. While we know that our pantry is not the solution, we do want people to experience the love of Christ through our service. Click HERE to find out more information about the food pantry.
Emmanuel's Closet is the clothing ministry to our local community. Public shopping days are the 2nd and 4th Saturdays of the month. Donations are accepted anytime at 1000 Palm Coast Pkwy. SW. They are on the first floor in the middle of the building and a clothing drop box is to the right of the building. Click HERE for more information. Ribbon Cutting Ceremony will be held on Sunday, November 17 at 1:00 pm with open house to follow.