Palm Coast Campus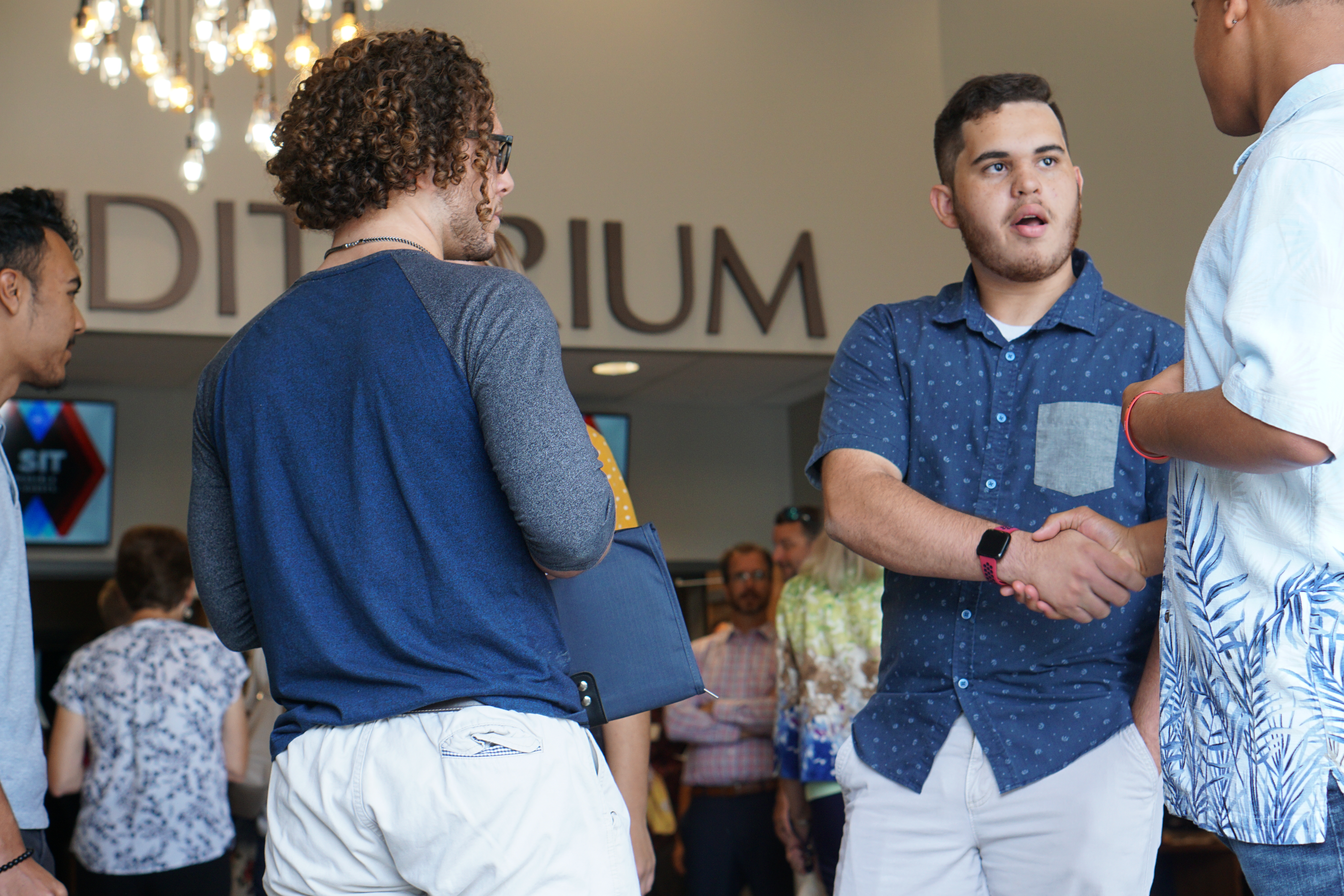 Your journey begins here. We are glad you dropped by to check us out online. We hope your online experience will give you a taste of who we are and why we love this place and community. If you choose to join us this weekend, we will make every effort to create an enjoyable experience for you as our valued guest. Come prepared to hear God's Word and worship with uplifting worship that is sure to inspire your soul.
Our Palm Coast campus is located at 5435 Belle Terre Pkwy, Palm Coast, Fl 32137. We have three convenient service times for you to choose from: Saturday 5:00pm, Sunday 9:30am & 11:00am. Deaf Interpretation is available at the 9:30am service. Before services, be sure to stop by our Mission Cafe to purchase a cup of coffee, iced cappuccino or snack. We also offer a Sunday, 11:00am Cambodian service as well.
One of the key statements that you will hear as you continue to spend time with us at Parkview is - "Next Step". We believe we have a God-given mandate to help each and every person who walks through the doors at Parkview to discover God's purpose and plan for their life and to assist them in taking their "next step". We want you to know that wherever you are in your personal journey, we are here to serve you and assist you as you take your "next step." For those who would like to know more about Parkview, we offer a three-week class entitled "Get Connected." This class is held in our Connect Room after the 11:00am Sunday service. The class takes place on a regular basis, and lunch and childcare is included. In Get Connected, you'll get to meet our Pastor, Greg Peters, and he will guide you through our process, core values, church history, and basic beliefs. To register, click HERE.
Parents, we're committed to making your child's first experience the best it can possibly be. For your child's safety, all parents must register their children via electronic check-in. Both you and your children will be given a security tag to wear. This ensures great peace of mind for you as a parent.
Thanks again for dropping by. We hope you enjoy your experience. Our prayer is that Parkview would be the place that you call home and that together, we will continue to bring "life change" to our community.
Upcoming Events
To see our upcoming events, click HERE.