Upcoming Events- Palm Coast
Click on photo to register for the event.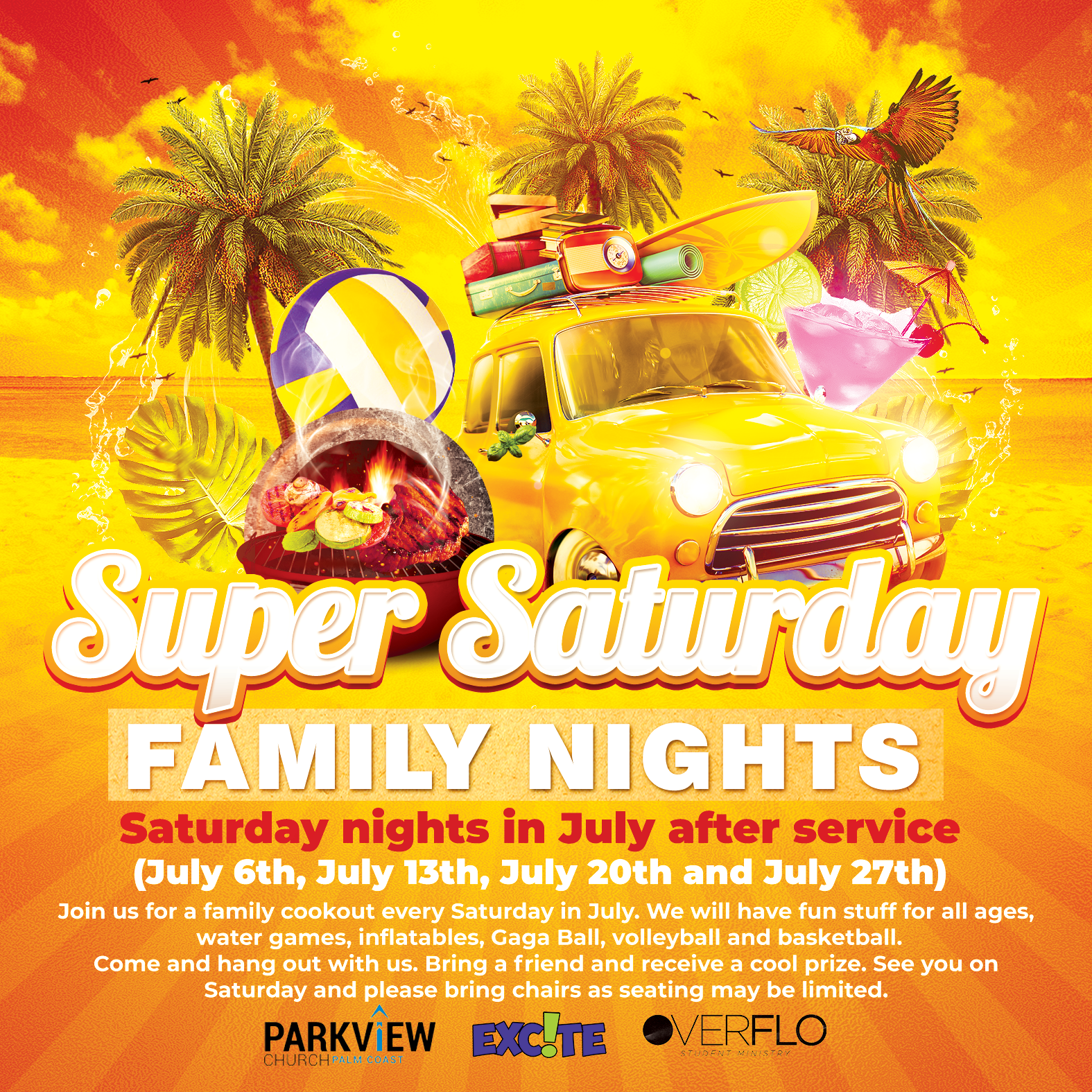 July 20- Hot Dogs & Brats, wrecking ball (dry), bounce house
July 27- Pork Chops, Hungry Hungry Hippo, bounce house, dunk take, water balloons
If you are new to the Parkview family, we would like to invite you to join Pastor Greg and Denise for lunch. Learn about Parkview's history, mission and vision. Get Connected takes place over three consecutive Sundays following the last service. Click HERE to register.
Prime Time is a group of fun-seeking individuals, ages 55+. We meet once a month for different activities during the fall and spring Group Life semesters. Click HERE to see upcoming gatherings.
Our Food Pantry Ministry reaches out to our community and helps to meet the needs of families while they are under financial hardship. While we know that our pantry is not the solution, we do want people to experience the love of Christ through our service. Click HERE to find out more information about the food pantry.
Emmanuel's Closet is the clothing ministry to our local community. Public shopping days are the 2nd and 4th Saturdays of the month. Donations are accepted anytime at 1000 Palm Coast Pkwy. SW. They are on the first floor in the middle of the building and a clothing drop box is to the right of the building. Click HERE for more information.