Upcoming Events - LPGA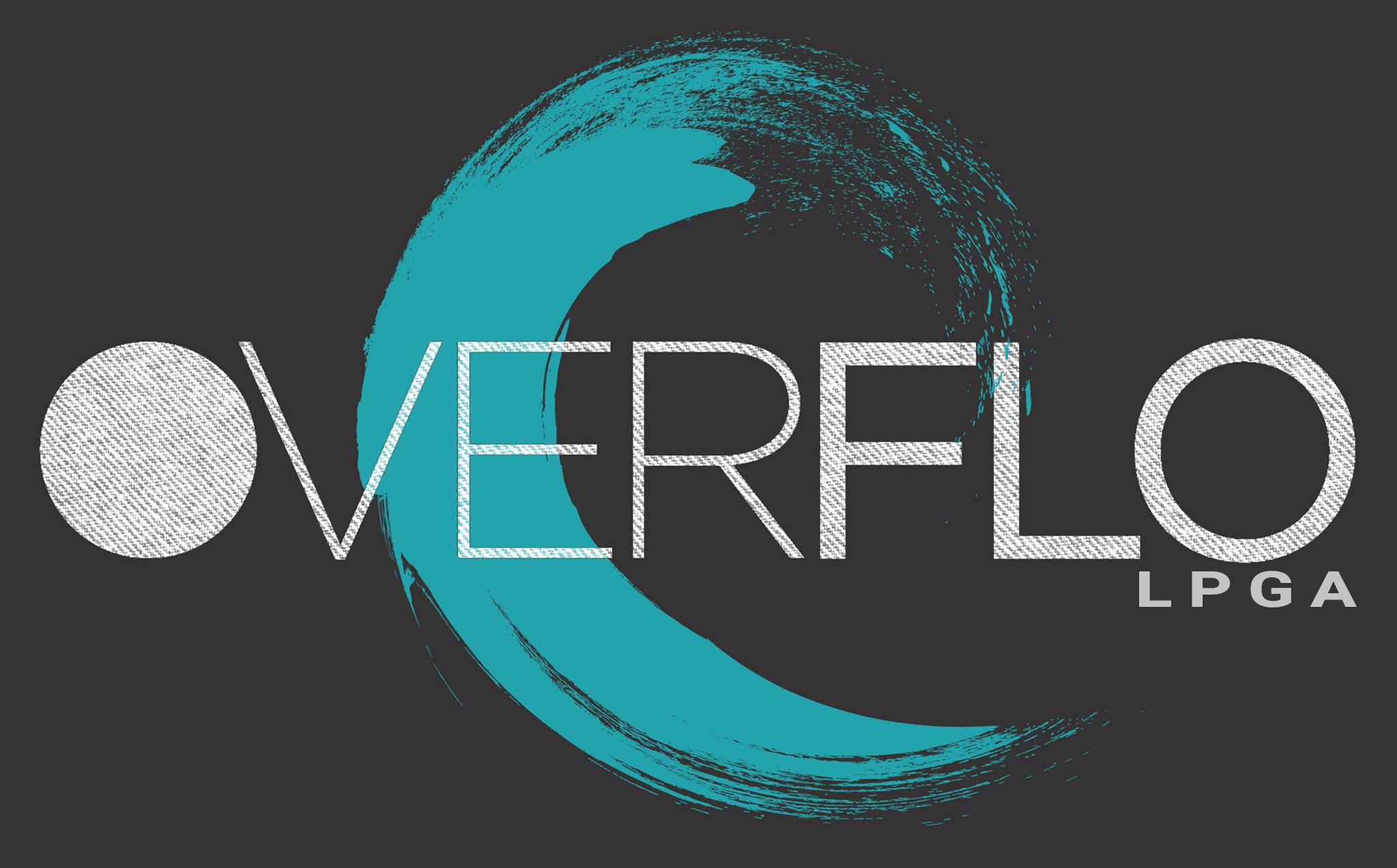 LPGA Overflo Students. Join us for a free event on November 26 at 6:00pm. For details and to register for the event, click HERE.
Women's Ministry
We are excited to launch our new women's ministry at the Clark's home. It is a time for fellowship, light refreshments and relevant inspirational biblical truths. Stop by the Next Steps Tent for information and more details. The next Made 4 More get together will be on Thursday, November 14 at 6:15 pm.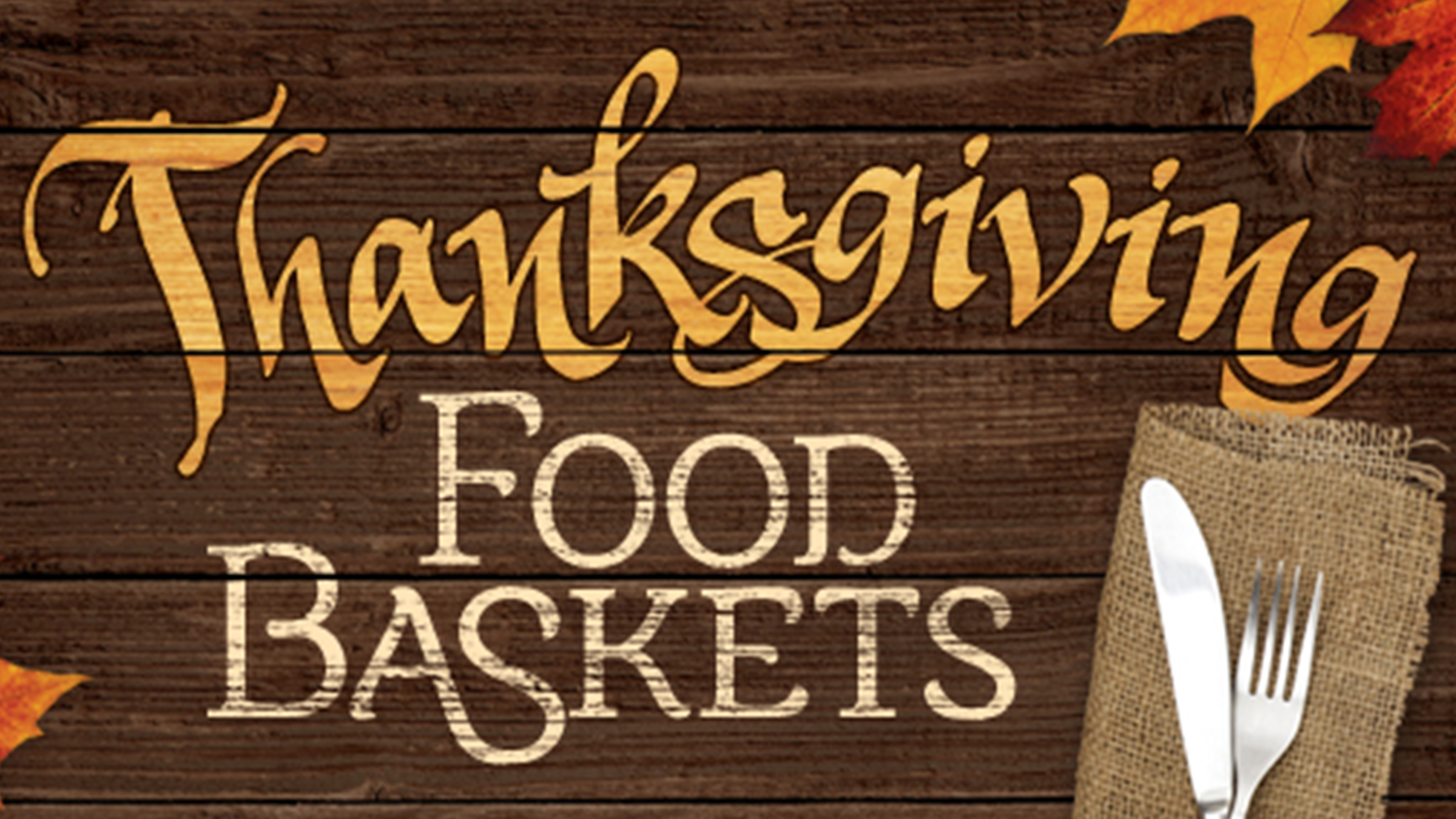 Extending the love of Christ to our community, this November, Parkview is distributing Thanksgiving Meal Baskets to those in need in Volusia County. To register to donate / deliver a basket or to register to receive a basket, email Pastor Chad at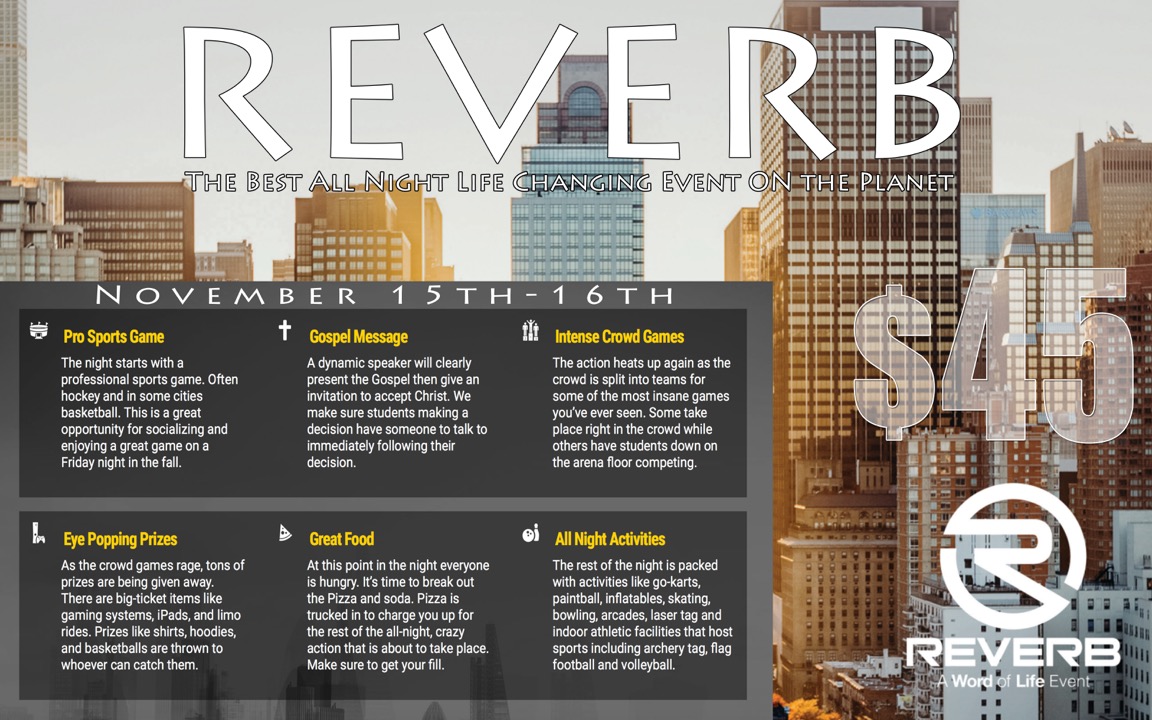 Students, join us for an all-night event for grades 6th-12th on November 15-16 in Jacksonville. To register for the event, click HERE.
Would you like to take your next step with Parkview? Come discover Parkview's mission, vision and history at Get Connected. You are invited to lunch at Pastor Chad's home. Please register at the Next Steps Tent. Next Get Connected is Sunday, TBD following the service.
We believe life change happens best in the context of community. Discover the joy of being in relationship with other believers as we pursue spiritual growth together. If you are interested in more information, please stop by the Next Steps tent.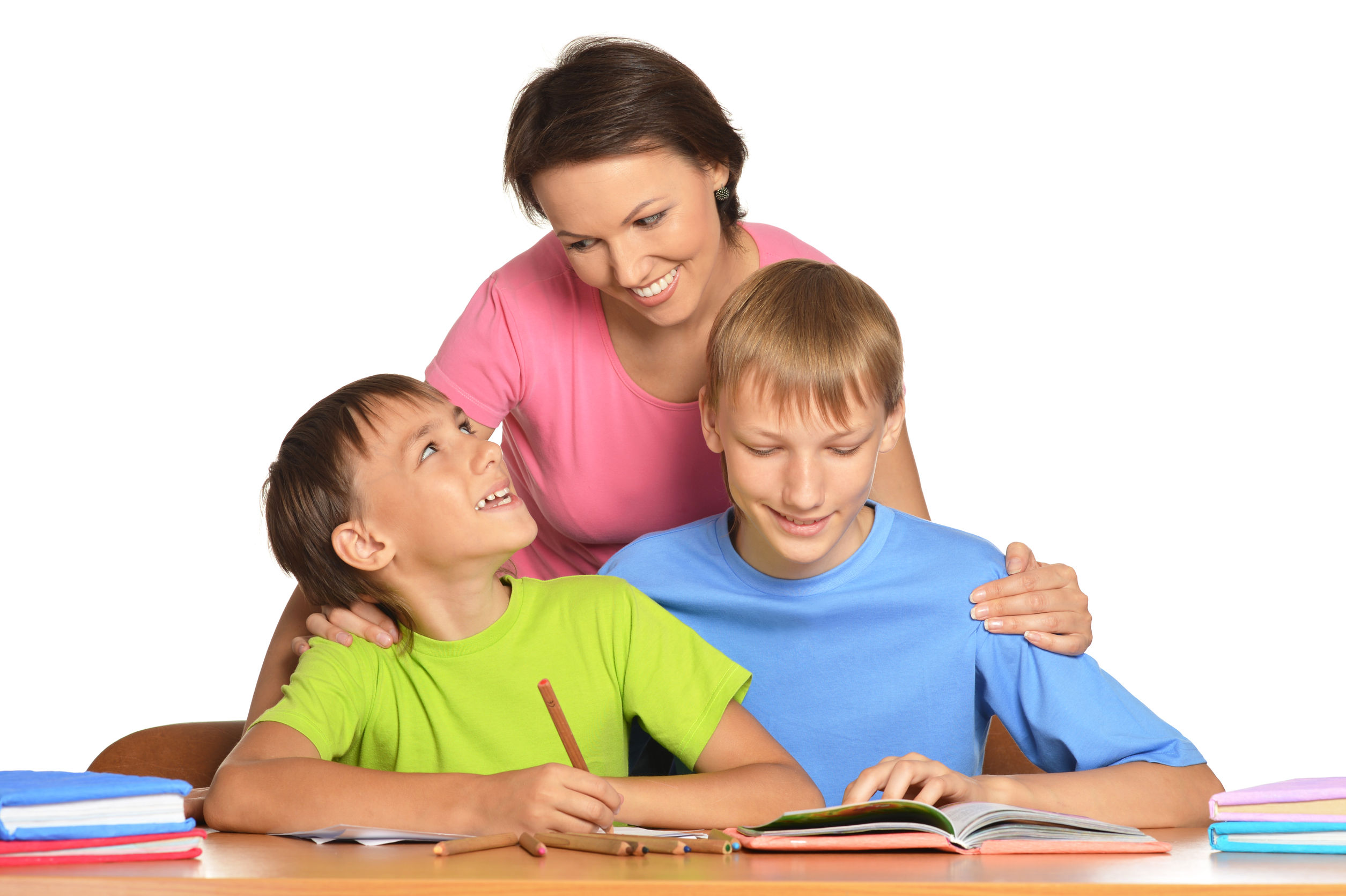 School Tutoring - Are you interested in helping impact the life of a child? You have the opportunity to make a difference, in as little as an hour a week, by volunteering with Parkview at Champion Elementary's after school tutoring program. For more information, please stop by the Next Steps Tent after the service or email LPGA.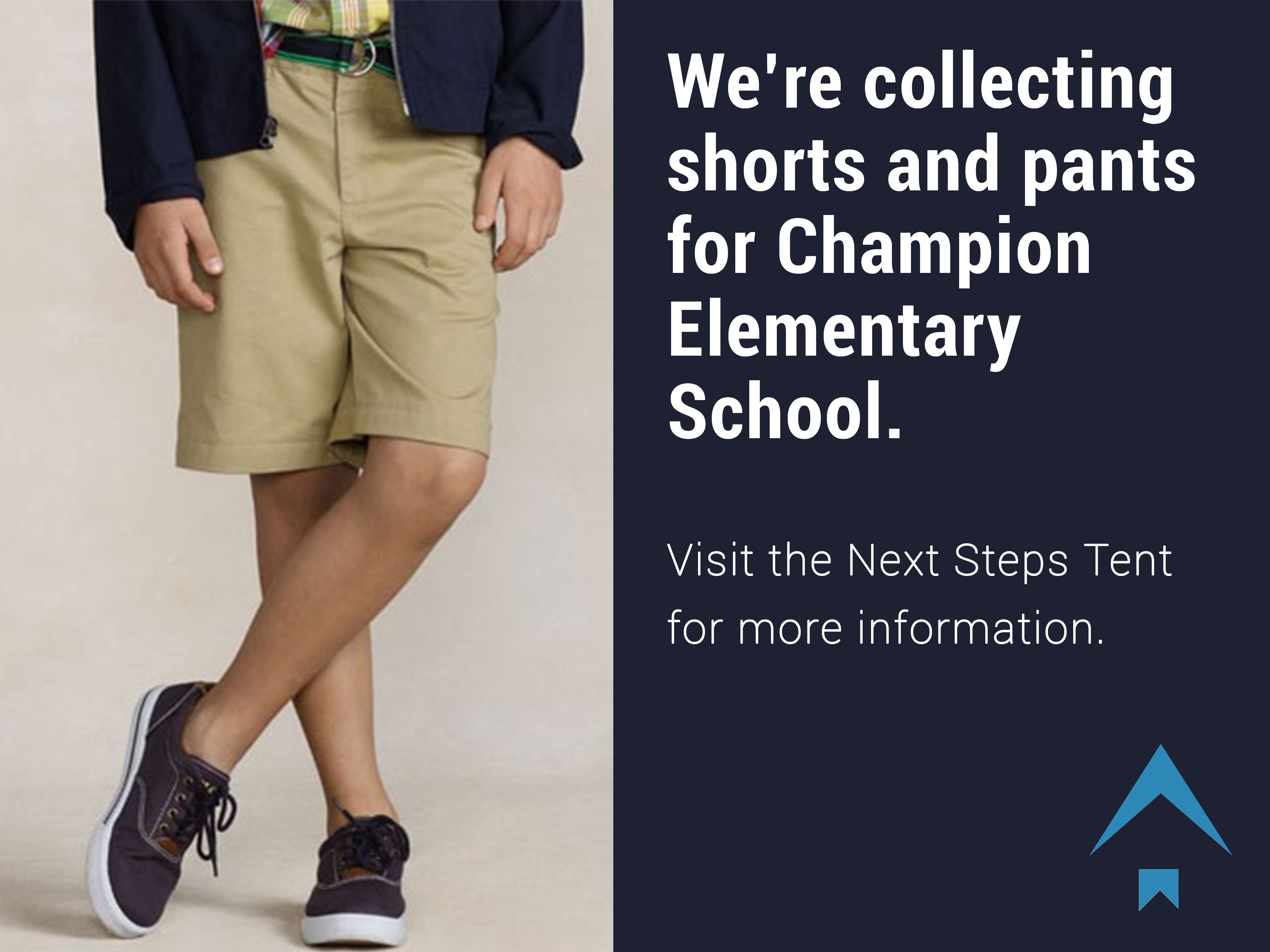 Parkview LPGA is partnering with Champion Elementary School to help provide shorts and pants for those in need. To purchase items, visit the Next Steps Tent and ask for a buying guide. You can also give money towards the purchase of the items by noting the amount on your giving envelope or you can give online by clicking HERE.
Discover the excitement of using your talents to serve the Lord. Why not join a serve team at Parkview? For a complete list of all current opportunities, see Campus Pastor, Chad Clark, today or email him at .